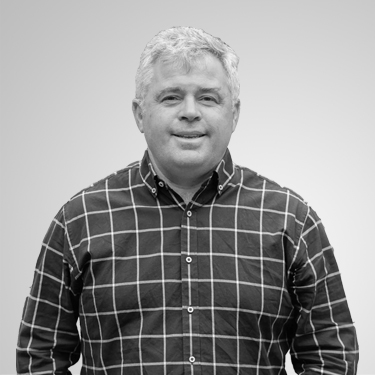 Andrew Sims
CEO, SuiteFiles
Andrew Sims
CEO and a Co-founder SuiteFiles

Andrew Sims is the CEO and a Co-founder of SuiteFiles. In 2012, Andrew and his co-founder wanted to help small and medium businesses, that didn't have the resources of skilled IT departments, to leverage enterprise workflow systems simply and affordably. As cloud services were just burgeoning, they formed SuiteFiles, an early SaaS document management platform. Since then, Andrew has grown SuiteFiles, adding employees, new services and new customers.
Andrew combines enthusiasm with a strategic outlook to grow the company. He leverages his cloud consulting skills to ensure he and his team are meeting customer needs, and delivering quality and value.
Andrew started his career in the forestry industry before transitioning into senior management roles within global IT companies. He brings a professional and pragmatic approach to his business, stemming from the variety of industries in which he has worked. Andrew has a Bachelor of Engineering from the University of Canterbury and his MBA is from Massey University.
close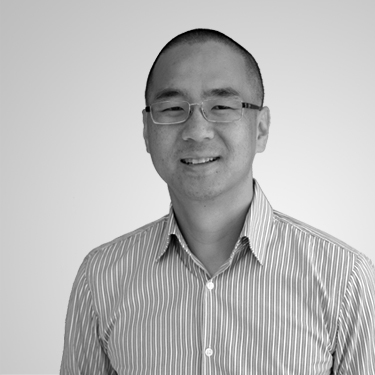 Andy Lin
CEO, Provoke Solutions
Andy Lin
President and CEO Provoke Solutions

Andy Lin is President and Chief Executive Officer at Provoke Solutions. Andy provides strategic direction and oversees all aspects of Provoke's business. Through his focus on driving compelling go-to-market offerings and developing leadership capabilities with his team, Andy instills client-centricity and accountability. With a strong technical background, Andy deeply understands what clients desire: delightful experiences that are at the intersection of technology, business strategy, and creative design. Andy's ability to balance tactics and strategy has led to his track record of driving hyper-growth for technology and management consulting businesses, breaking through revenue plateaus to reach new inflection points.
Andy joined Provoke in 2021. Prior to Provoke, Andy was Chief Sales and Marketing Officer at another services firm headquartered in the San Francisco Bay Area, where he helped the CEO develop and pivot to a new go-to-market. This resulted in a 38% CAGR between 2017 and 2020. He brings an abundance of expertise and experience through his nearly 30 years of serving in nearly every consulting position in the industry, starting his career as a software engineer with progressively increasing levels of responsibility and span of control. Andy received his BA in Biochemistry from the University of California, Berkeley.
close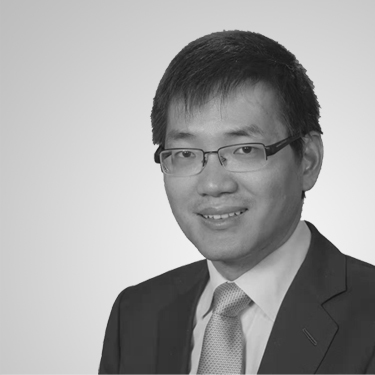 Benjamin Zhang
President, Chaoyang
Benjamin Zhang
President Chaoyang

As President, Zhan "Benjamin" Zhang drives the development of Chaoyang, focusing on growth opportunities by simplifying and enhancing power delivery and audio UI for complex and feature rich electronics through proven innovations. Working towards his vision to integrate power systems onto semiconductor chips, in the pursuit of smaller size and higher efficiency, plus smart audio for enhanced user experience, Benjamin leads a talented, like-minded team at Chaoyang.
Benjamin comes to Chaoyang from ABB Group, a publicly listed company, operating in 100 countries. At ABB, Benjamin was the Asia Pacific Business Leader for its Power Conversion BU. He is credited with developing and executing the business' long term strategy in Asia for sustainable growth, with the main product portfolio on AC-DC and DC-DC power solutions serving telecom, datacom and industrial customers. In his various operating roles, Benjamin always made sure to learn the technology and the market, in addition to having a good grasp of the industrial trend for correct decision-making and business success. His experience with power electronics and international companies makes him invaluable to Chaoyang, combining both a global sales perspective as well a unique China/APAC perspective.
Benjamin graduated from Zhejiang University with both a Bachelor and Master's degree in Power System Automation and Power Electronics. Additionally, in 2012 he graduated with an MBA from Fudan University & BI (Norwegian) Business School.
close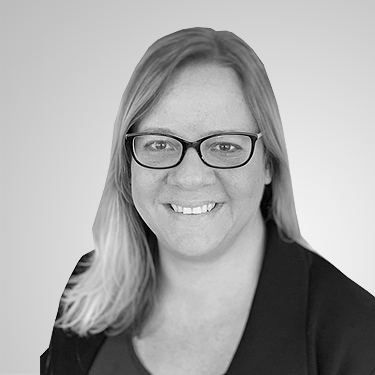 Debby Murphy
President, OpsCentral
Debby Murphy
President and Founder OpsCentral

Debby Murphy is Founder and President of OpsCentral, an intelligent data aggregation and visualization platform that improves incident outcomes by providing first responders with the right information at the right time. Two decades in the digital space with expertise in custom software delivery and operations, combined with her work history at Fire & Emergency New Zealand, drove Debby to launch OpsCentral. Born out of another Bridgewest Group portfolio company, OpsCentral embodies the tech savvy and heart of Provoke Solutions for creating services that empower our heroes to save lives.
Previously, Debby was a member of the Executive Team at Provoke Solutions. As the Senior Vice President of Product & Strategic Solutions, she was responsible for product ideation, commercialization of intellectual property and new business incubation. Her latest achievement resulting in the inception of OpsCentral.
Throughout Debby's many accomplishments, her ability to creatively distil clarity from clutter drives her effectiveness at strategy development and execution. Debby has an honors degree from the University of Cape Town, which underpins her passion for research and design. Coupled with her innate customer centricity, she is adept at transforming market opportunities into purpose-driven product visions. Debby's energetic and authentic leadership style is well suited to a start-up environment. Her ability to motivate and empower staff fosters the mindset required for successful product development.
close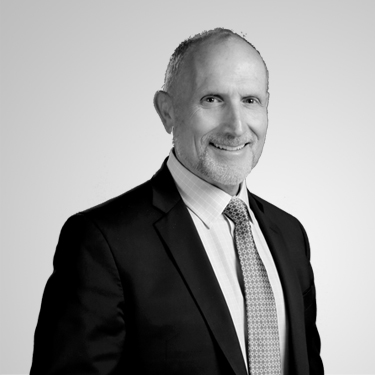 Ian Wisenberg
CEO, BioCina
Ian Wisenberg
CEO BioCina

Ian Wisenberg is CEO of BioCina. Ian has been an integral leader charting innovation and growth across several Bridgewest Group biotech companies. As CEO for BioCina, he leads a highly accomplished team, recognized for its strong history as a multi-product biologics contract development and manufacturing organization (CDMO).
Ian's philosophy "never do tomorrow what you can do today," has fueled his entrepreneurial successes. Prior to taking the helm at BioCina, Ian was founder and Chief Business Officer of BioArdis, a preclinical biopharmaceutical development company of the Bridgewest Group. He transitioned to this new role from Chief Financial Officer at BioDuro after the Bridgewest Group sale to Advent International in 2019.
Previously, Ian ran a very successful consulting practice, BioGlobal Consulting Group, which had an extensive client list of biotech and pharma companies in the USA and abroad. His career spans over three decades in international business with an emphasis in finance, capital formation and business development. Ian is from Cape Town, South Africa, and attended the University of Cape Town.
close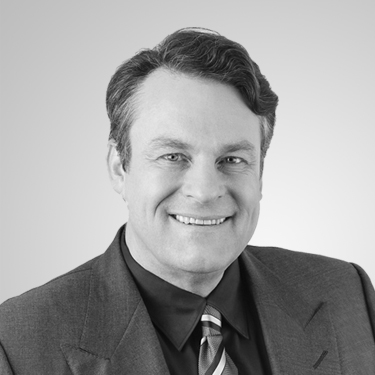 Jay Short
CEO, BioAtla
Jay Short
CEO and Founder BioAtla

Dr. Jay Short is Co-founder of BioAtla and Co-inventor of the BioAtla's patented Conditionally Active Biologics (CAB) platform. He also cofounded Diversa Corporation (now BASF), a pioneering developer of enzymes, antibodies and biologically active compounds, and served in multiple roles including CEO, President and CTO from 1994 to 2005. He led Diversa's public offering, raising over $200 million, which was the largest biotechnology IPO at that time. Prior to Diversa, Jay served as President of Stratacyte, an antibody engineering company and subsidiary of Stratagene (now Agilent), which together with Scripps Clinic was the first to clone and screen human antibody libraries in E. coli. Jay received his B.A in Chemistry with Honors from Taylor University. At Case Western Reserve University he received his Ph.D. in Biochemistry with additional studies in Macromolecular Science. He is the author of more than 100 publications and is the inventor of over 500 issued patents.
close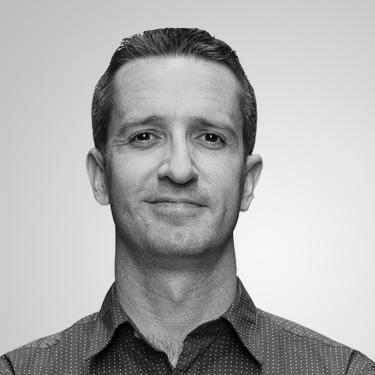 Matt Hayter
CEO, Projectworks
Matt Hayter
CEO and Co-founder Projectworks

Matt Hayter is Co-founder and CEO of the cloud-based SaaS platform, Projectworks. Matt's primary role is a mix of the day-to-day management of Projectworks, and driving the company's strategy and aggressive growth plans. In 2020 Matt helped grow the company's annual recurring revenue by 10x and break into multiple new markets.
On any given day you'll find Matt joining sales calls, working with customers, writing marketing copy, designing new product features, and when he's lucky, on the tools cutting code. His primary skills involve bridging the gap between business and technology, holding a degree in business but working for many years as a developer, and a solution architect. Matt's leadership approach is simple; hire great people who share the same vision, and then get out of their way.
Matt holds a Bachelor of Commerce and Administration with Information Systems and eCommerce from Victoria University of Wellington.
close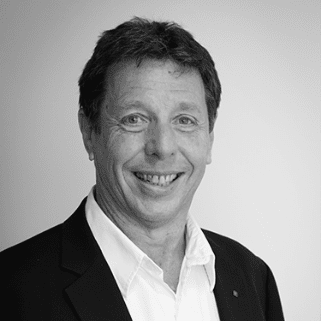 Dr Neil Domigan
CEO, BIOORA
Dr Neil Domigan
CEO BIOORA

Dr. Neil Domigan is CEO of BioOra. Neil combines his expertise in biochemistry and biotech to discover innovative therapeutic solutions to transform cancer treatments. His focus is on CAR T-cells which can be engineered to recognize and kill tumors. Previously, Neil was Commercial Manager at the Malaghan Institute of Medical Research which is leading New Zealand's first clinical trials of CAR T-cell cancer therapy.
Prior, Neil held several executive roles in Genesis Research and Development, and in seed venture capital firms. Neil has a PhD from the University of Otago and an MBA from Massey University. He completed post doctorate studies at Pasteur Institut in Paris and was a Research Fellow at the Christchurch School of Medicine.
close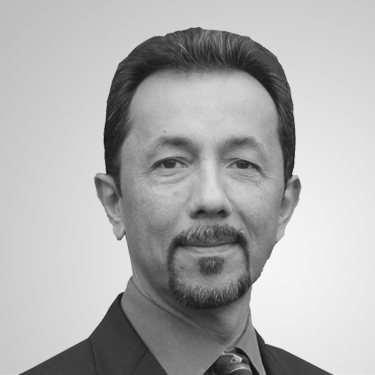 Omid Tahernia
CEO, Endura

Omid Tahernia is CEO of Endura Technologies. He has over 30 years of experience in leading global high technology organizations and businesses providing systems and semiconductor solutions - both in the U.S. and abroad. Prior to Endura, Omid was CEO and Director of Ikanos Communications (NASDAQ: IKAN) which was acquired by Qualcomm in 2015.
Previously, Omid served as President and CEO of Tilera Corporation, as well as Vice President and General Manager of a newly created DSP Division of Xilinx. Prior, Omid spent 21 years at Motorola in both the equipment and semiconductor segments. He held a variety of positions at Motorola including running a nearly $1 billion wireless chipset business in the company's semiconductor unit, as Vice President and General Manager of the Wireless and Mobile Systems Division. Omid holds thirteen U.S. patents, a B.S.E.E. from Virginia Polytechnic Institute & State University, and an M.S.E.E. from Georgia Institute of Technology.
close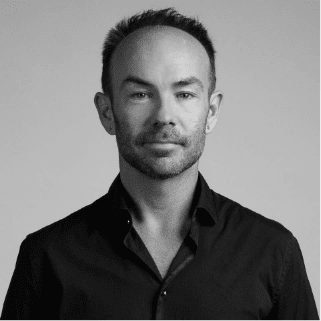 Owen Darby
CEO, PHYTRAC

Owen Darby is CEO and Founder of Phytrac. Owen is recognized for developing and advancing innovative technology solutions to resolve the growing environmental damaged sustained from industrialization. As a technical consultant for over 15 years, specializing in the roll-out of prototype technology prior to commercialization, he achieved several complex world-first technologies. Throughout his career, Owen has always held close his personal desire to create positive change through inventive solutions. Previously, Owen was a Director and Technical Consultant at Specialists Consultants Limited, and field specialist for Schlumberger.
close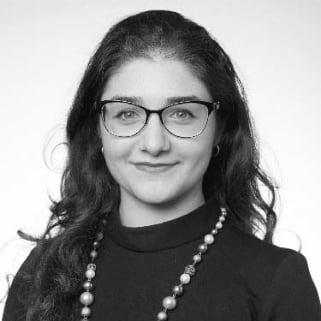 Saba Samiei
President, MACSO Technologies
Saba Samiei
President MACSO Technologies

Saba Samiei is Founder and President of MACSO Technologies, an Artificial Intelligence company that makes sensory data, from the edge to the cloud, insightful. She has diverse experience from hands-on coding to leading multi-million dollar transformation projects across several industry segments, including banking, telco and technology. Before founding MACSO, she worked at Microsoft, leveraging her combined business and technical skills to help 30+ Microsoft partners in New Zealand achieve or exceed year on year growth targets and enhance brand recognition.
Saba has invested more than half of her professional life in researching and understanding AI from both an ethical and a technical perspective. She completed her master's degree from Auckland University of Technology with a thesis on The Ethics of Artificial Intelligence. Motivated by her findings, Saba founded Comfort.AI in 2020, an educational platform dedicated to making AI a comfort zone for everyone. In early 2021, she founded MACSO Technologies with the vision to become a pioneering company in ethical and accessible AI.
As a champion for diversity, Saba takes an active role in society to create a more diverse workforce in technology. Her leadership and passion for the community have been recognized via multiple national awards in New Zealand. From mentoring, taking part in conferences, and creating videos that show diversity in action, she doesn't want to leave any stone unturned when it comes to creating a diverse workforce. Saba's motto in life is "I'll find a way or make one!
close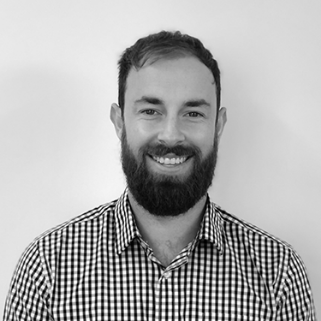 Dr Sean Feast
CEO, PRECISION CHROMATOGRAPHY LIMITED
Dr Sean Feast
CEO Precision Chromatography

Dr. Sean Feast is Founder and CEO for Precision Chromatography Limited. The biotech company specializes in 3D printed chromatography columns that will help revolutionize the biological separations industry.
Previously, Sean was an Assistant Lecturer and Teaching Assistant at University of Canterbury, and a manufacturing technician for Thermo Fisher Scientific.
Sean has a PhD in Biotechnology and a bachelor's degree in Chemical and Process Engineering from University of Canterbury.
close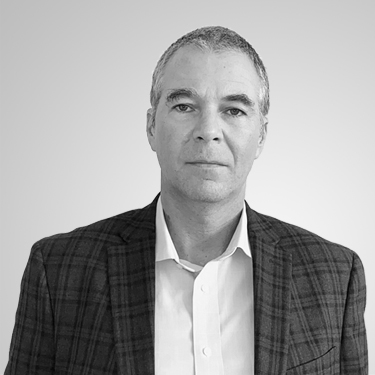 Themos Pentakalos
CEO, Hyperio.ai
Themos Pentakalos
CEO and Founder Hyperio.ai

Themos Pentakalos is the CEO of Hyperio.ai. Themos cofounded Hyperio together with Bridgewest Group to address the rising desire for lead generation, across portfolio companies as well as for all other technology companies that are rapidly growing. In the last 8 years, Themos has held multiple C-Suite positions with B2B software companies. In that time, he has been directly involved in 15 M&A transactions and has helped multiple software companies achieve significant organic and acquisition-based growth through the implementation of best practices.
Themos has worked in Technology for 30 years across several industries, including consumer electronics, financial services, healthcare, automotive, entertainment, and public utilities. He has held management positions in multiple Fortune 500 companies and has also served as a Board advisor for multiple software companies.
close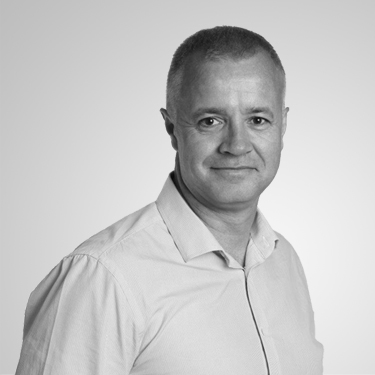 Thomas Clyma
CEO, TheTestMart
Thomas Clyma
CEO and Founder TheTestMart

Thomas Clyma is Co-founder and CEO of TheTestMart. Thomas has over 20 years of experience in information technology with extensive knowledge of large scale ERP and CRM deployments and the challenges inherent in such complex deployments. He understands the challenges that software presents to an organization with a dynamic testing regime. Thomas uses the detailed knowledge of software testing to design and refine the offering for TheTestMart, and to create a business focused on helping SaaS ERP customers navigate the world of continuous release management.
Thomas has held a number of senior positions across several large software integrators such as Fujitsu, Datacom and DXC Technology, prior to co-founding TheTestMart.
close